Reports of US cases of Zika virus infection, particularly in Florida, have drawn national attention to a virus that was, until very recently, little known and largely perceived as being isolated to Central and South America. Of greatest concern is the risks the Zika virus poses to unborn children. Although the reported number of cases of Zika virus infection among pregnant women in the United States is still low, the odds of contracting the virus appear to be increasing, as a CDC report documents a rise in the number of pregnant women showing evidence of infection with the virus.
Reason for Concern
That Zika virus infection in a mother during pregnancy can result in the child being born with a condition known as microcephaly (an unusually small head) and other serious brain abnormalities is at the heart of the Zika-related worries of public health officials and women—those already pregnant as well as those planning to conceive a child in the near future.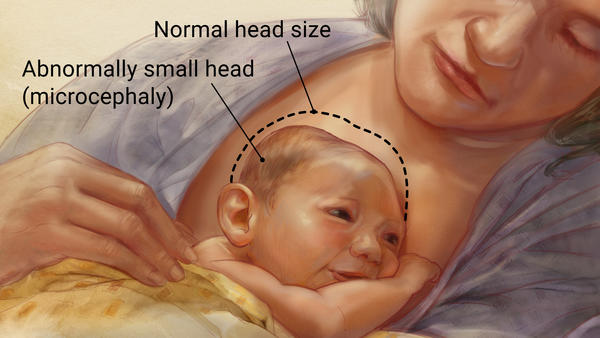 A May 20, 2016 report released by the CDC indicates that as of May 12, 2016 there were 157 pregnant women residing in the United State and 122 women residing in U.S. territories with laboratory evidence of possible Zika virus infection.
These data reflect pregnant women in the US Zika Pregnancy Registry and the Zika Active Pregnancy Surveillance System in Puerto Rico, collaborative systems that were launched in February 2016 to report and actively monitor pregnancies and congenital outcomes among women possibly infected with the Zika virus.
The report explains that Zika virus infection during pregnancy can cause microcephaly (a condition where a baby's head is much smaller than expected) and other serious brain abnormalities. However, the spectrum of outcomes of asymptomatic and symptomatic Zika virus infection during pregnancy are yet to be thoroughly understood.
The Zika virus is transmitted to people primarily through the bite of an mosquito and it can also be transmitted from a mother to her fetus during pregnancy. The Zika virus is the first known mosquito-borne infection to cause congenital anomalies in humans.
Internationally, cases of transmission through sexual contact as well as blood transfusion have also been reported.
---
For more information visit: The CDC Zika Virus Page